Wednesday, October 14, 2022
CBID/CEZID Distinguished Speaker Seminar Series
Time and Location
3:00 pm - Haworth Hall 1005
The seminar is also streamed through Zoom:
kansas.zoom.us/j/96773374125
Meeting ID: 967 7337 4125
Passcode: 340065
Speaker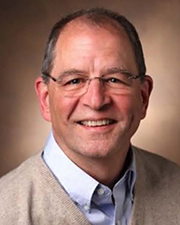 Mark R. Denison, MD
Edward Claiborne Stahlman Professor of Pediatrics,
Professor of Pathology, Microbiology & Immunology,
Director of the Division of Pediatric Infectious Diseases
Vanderbilt University Medical Center
Presentation Title
"How Fundamental Discoveries of Coronavirus Proofreading Led to Two SARS-CoV-2 Antivirals"
---
Presented by Chemical Biology of Infectious Disease (CBID) and COBRE Centers on Emerging and Zoonotic Infectious Diseases (CEZID).
Friday - Saturday, October 21-22, 2022
Chemical Biology Symposium
Time and Location
4 :00 pm, October 21, 2022 - GriffithThe Oread Hotel, 1200 Oread Ave, Lawrence, KS
8 :00 am, October 21, 2022 - KU School of Pharmacy, Lawrence, KS
Keynote Speaker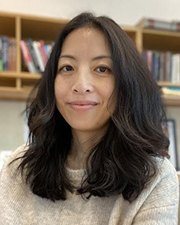 Dr. Nozomi Ando
Associate Professor
Department of Chemistry & Chemical Biology
Cornell University
Invited Speaker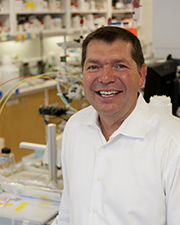 Dr. Jimmy Ballard
Professor and Chairman
George Lynn Cross Research Professor
PI/Director, Oklahoma Center for Microbial Pathogenesis and Immunity, CoBRE
Department of Microbiology and Immunology
University of Oklahoma Health Sciences Center
More information is available on the Chemical Biology Symposium website.
---
The KU Chemical Biology Symposium is being conducted as a joint effort between the NIH Center of Biomedical Research Excellence in Chemical Biology of Infectious Disease (CoBRE CBID), the NIH-sponsored Dynamic Aspects of Chemical Biology Graduate Student Training program (DACB), and the Higuchi Biosciences Center.